The photo box - great fun at every company event!
With our photo box, your company event will become an even better experience. No matter whether you want to use our photo box for your company party, your Christmas party or your company event. Success is guaranteed.
printed out and delivered digitally
Events mastered with our photo booths
Photo box - fun object and marketing instrument as a symbiotic combination
Company events or business events are eminently important both for employee motivation and for corresponding business projects. The mood is definitely an indicator of the success of such an event. With our photo box you ensure a relaxed atmosphere and a happy mood among your guests. Used skillfully, a photo box offers you the opportunity to do marketing with fun. At the same time you will receive unique pictures from your event.
Use the photo box as a marketing tool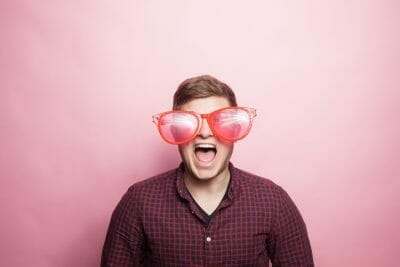 Competition and competitive pressure are omnipresent. Smart ideas are in demand to position themselves promisingly in the market and to generate individual unique selling points.
An explicit photo marketing by means of high quality Photo booth systems can help you to make your company better known and to win new customers and business partners. Since our photo boots are not branded, there are enough configuration options for an individual design.
For example, you can present a photo box at a business event that is designed according to the respective corporate design. That too Layout of the photos can be designed exactly according to your wishes and specifications – for example with an integrated company logo or with a special motto background.
Through this individualized design, you generate recognition effects and a personal touch with regard to your company, your products and your services.
Photo box for your company Christmas party
Photo box for birthday party
Photo box for your company Christmas party
Of course, our photo box is also available for your company Christmas party. At Christmas parties, however, the photo booth is equipped with additional requisites, so that there is a Christmas mood even with the photos with a high fun factor.
It doesn't matter if you have your Company Christmas party Celebrate in a hotel, restaurant or other event location, our photo booth provides the appropriate fun factor and ensures that every employee goes home with a nice memory of your company Christmas party.
If one photo box is not enough, we will be happy to provide you with another Photobooth available so that employees don't have to wait any longer for the photo. All photos are printed out immediately after they are taken and are available immediately after the Company Christmas party also available for download online (protected by username and password).
Photo box for birthday party
Our prices for the photo box
STANDARD photo box
up to 4 hours of use
€
490
up to 4 hours of use
all photos in high resolution

all photos online or USB stick

freely configurable layout with logo etc.

unlimited immediate printing
Photo box PREMIUM
up to 6 hours of use
€
590
up to 6 hours of use
all photos in high resolution

all photos online or USB stick

freely configurable layout with logo etc.

unlimited immediate printing