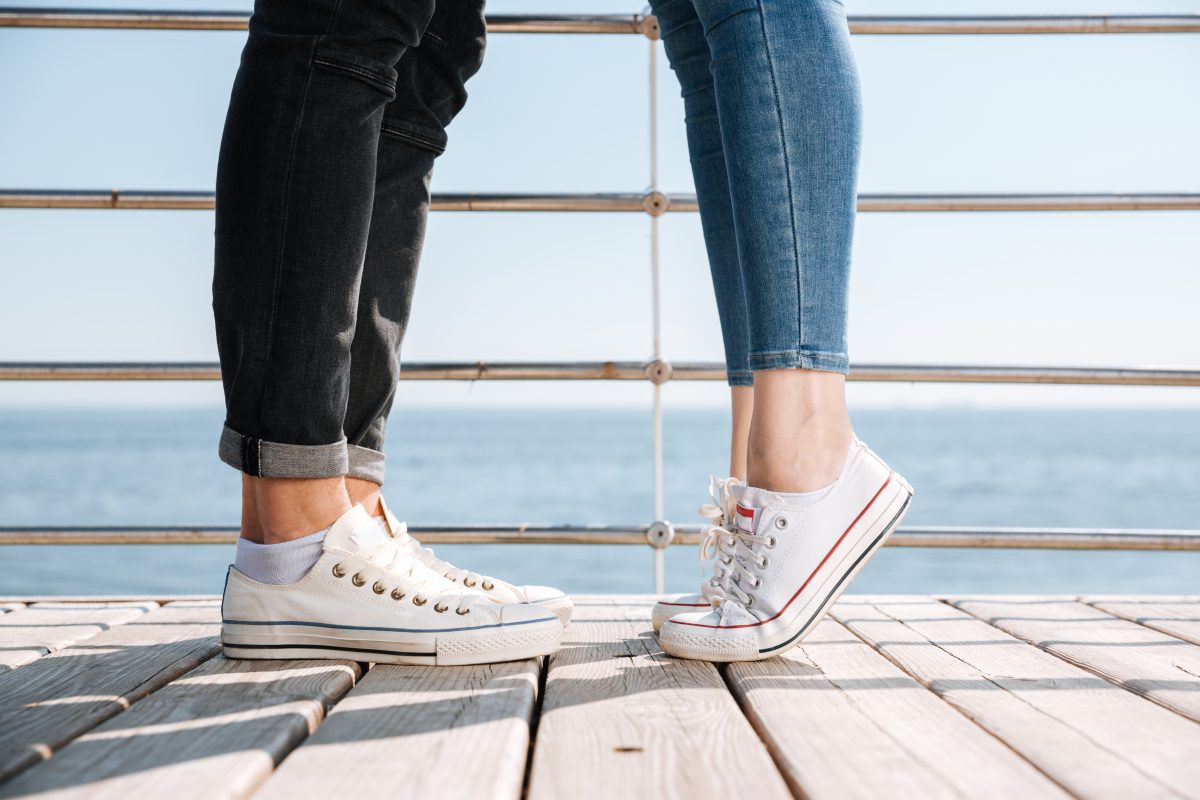 You have the Dream partner not found yet? Then go online and try your luck here. Meanwhile, according to one find Parship survey 25% have a partner on the Internet. But just like in real life, the first impression counts here too. However, this is even more pronounced on the Internet, as the potential next partner is only one click away. This is exactly why a professional photo of you on a dating site is particularly relevant, because only a professional one Dating photo expresses you as a personality and gives the other person a feeling about you and how you are.
Photo shoots for dating sites becoming more and more important. Because only through professional photos can you convince the big competition on the net and, above all, draw attention to yourself.
You are on the Search for your dream partner and have decided on the various dating sites to go on a search? Then I always think of good, high-quality photos. Because just like in real life, the first impression counts above all on the Internet. This is even more represented on the Internet, as most of the information appears particularly densely packed and your counterpart wants to get an impression of you as quickly as possible. Exactly for this reason you should pay your utmost attention to the photos of you on dating sites. Because these often decide whether your dream partner finds you interesting or scrolls past your profile.
Why good photos are particularly important for dating sites
A cell phone photo or Selphie dating site however, it is an absolute no-go! Especially if you have an expensive membership and are seriously looking for a partner.

On a Thousands of people are looking for a single exchange if not tens of thousands People looking for a potential partner . However, this also means that no one can take enough time to thoroughly examine every potentially interesting profile. As a rule, it must be decided at a glance whether there is an interest in the person. And for us humans, since we are very much driven by our eyes, the easiest way to do this is through pictures.
It is a first step for you if your pictures differ from the typical selfie and mobile phone pictures, which many people on dating sites still consider adequate. If I want to buy a car, I tend to opt for the display in glossy format and not for a shaky mobile phone picture with poor lighting. And this is ultimately about you and your search for the perfect partner.
You should convince at first sight
Good and impressive photos manage to convey a lot of information at a glance. They not only show your appearance, but can also depict your personality.
For this reason, it is particularly important that you Not with self-made cell phone or camera pictures present, but opt for particularly good pictures from a photo shoot.
Because sit here experienced experts who don't just take the photos , but you too advise with their experience can. This gradually creates unique images that convey your whole personality and which depict you perfectly.
Just think about it: You have often taken out a membership in one of the better-known dating sites for expensive money and now want to go looking for your dream partner with a low-cost mobile phone picture? In addition to membership, the Invest in good photos to the best possible investments for your future love happiness!
We put you in the best light
Thanks to our longstanding Experience in photo shoots for singles we can put you in exactly the light that fits you and your personality perfectly. Because single photos are different from photo shoots for the family album or for the identity card. We want to capture you in such a way that you can always find yourself in the photos and present them with pride and satisfaction. And this is where the experience and instinct of our experts are required. Because when it comes to photos for dating sites, we can hardly and do not want to digitally edit the photos.
(We attach great importance to privacy, which is why we have used stock photos here to protect the privacy of our customers in this sensitive area)
Single photos should always look natural
Of course, a photographer can even beautify and change unsuccessful pictures with the appropriate programs. But why should we do that? After all, you want to present yourself naturally and, ideally, still be recognized on the first date. We prefer to take time for you and the shoot and thus ensure harmonious and natural pictures. This way, your date will recognize you in reality and will not feel screwed up by false promises and digital tricks.
In our photo shoots for single fairs, we make sure that You feel good and you feel good during the shoot goes. This is the only way to create pictures that show your natural beauty and that depict you in all your facets.
We provide the right background, which flatters you and yet does not distract from you and your charms. Do you have certain parts of your body that you find particularly beautiful? Together we like to focus on them and show you your favorite chocolate side. Do you have particularly beloved items of clothing or clothing that is simply typical for you? Just bring them with you to the photo shoot and we will find the right opportunities to meet you with your favorite clothes to capture perfectly. It is always important that you feel comfortable. Because this is exactly what you can immediately see in the photos.
Our experts are at your side during the shoot
We have already implemented many different photo shoots for single sites for both women and men and are happy to advise you comprehensively.
We know exactly what Pay attention to women and men first when taking photos and which photos are particularly popular. As professional photographers, we can capture your whole personality in the pictures with our technology and our experience.
Convince at first sight and enjoy the first step on the way to your later love happiness. Often it is actually the photo that decides whether your potential dream partner will write to you or not.
Discretion is particularly important to us
We would like to show you the various references in this area, but are not allowed to. Because for reasons of professionalism and discretion, we refrain from presenting reference photos from this area. You don't want your photos to be shown on the Internet in such a context. Take a look around our pages and take a look at the other pictures from our photographers. This will give you a first impression of our services and our photographers.
Flirt coaches recommend professional photos for dating sites
Flirt experts and flirt coaches advise most of their customers to take a photo shoot for single sites in order to increase their own success and significantly improve the rate of contact attempts. So if you want to pursue your online partner search seriously and successfully, then of course we look forward to your call. We would be happy to advise you comprehensively in advance and thus ensure the perfect photo shoot for you. So that you can quickly find your new love happiness with your new photos.
The perfect photo - the right impression counts! Also on the internet!
With the experience of numerous shootings, we can advise you ideally here. After all, it is very important that the person you are talking to gets an absolutely correct impression of you on the first date and that the photos fit in with it.
After all, it often happens that the same person looks very different in a photo than in person. It is important to us to present you with all your facets on the single exchange and a Photo shooting to do with you where you look good, attractive and dynamic.
For reasons of professionalism, we are unfortunately unable to show you photos from other single shootings on the Internet, but our success proves us right. Also Flirt coaches recommend professional photo shoots with a photographer.
So if you are really serious about finding a partner on the Internet, we look forward to your call and we will be happy to advise you so that nothing stands in the way of your love happiness.
Contact us for your single stock market photo shoot