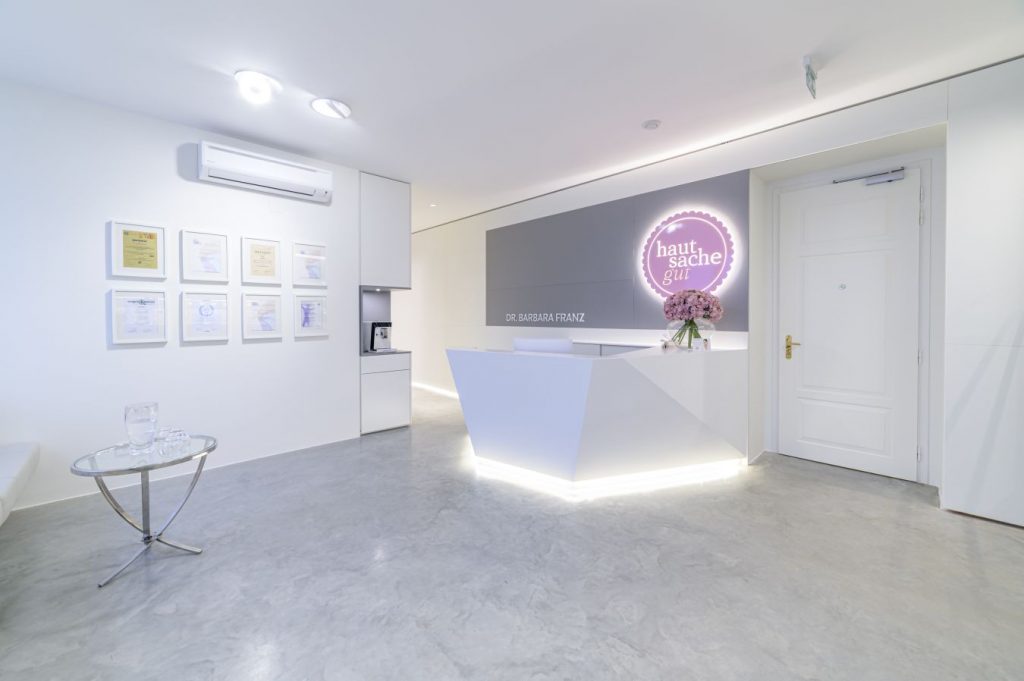 First-class doctor and doctor's office portraits
The healthcare system has been subject to massive change for some time. Because digitalization is also advancing inexorably in medicine and the Internet is becoming more and more important for the search for a trustworthy and competent doctor. In this way, the photos on the doctor's practice website become an important calling card for patient acquisition, as they convey the decisive first impression. Our experienced professional photographers who are well versed in photo technology always put doctors, staff and doctor's offices in the limelight.
Our team has been successful in the
professional photography, as well as in graphic & Video area
active. We see ourselves as a platform and are included in business portraits
Employee photography
, the photographic accompaniment of
Events
, Product photography incl. Specialized in cut-out, logo and graphic design as well as artistic web projects. So if you have a
short video about your doctor's office
want to shoot, you've come to the right place!
We'll do it photographic supervision from companies of all sizes and from all sectors, from start-ups to large international corporations. The pursuit of absolute customer satisfaction and high quality standards are the basis for our success.
How does a doctor photoshoot work?
As professional photographers, we are guided by the claim, without exception first-class portraits of doctors and medical or nursing staff as well as the Ordination rooms to make. In the interests of our clients, it is important to us that the shoot runs quickly and smoothly in order to Ordination staff not to keep away from work for longer than absolutely necessary. Our goal is to have every employee photographed within a maximum of 10 minutes so that a high-quality photo can be worked out. To do this, we clarify in a conversation in advance which employees should be portrayed in which way and in which order, and we take the opportunity to get an overview of the local conditions (lighting conditions, suitable camera locations, etc.) of the doctor's office .
After the shoot, we carefully process the photos taken (retouching, exposure correction, etc.) and make them available to the client for review via our online system. If the customer gives his consent, all portrait photos will be sent to him online in the desired elaboration (print or web resolution) and number. The Usage rights for commercial use pass to you with the transmission of the photos.
What good are portrait photos for doctors?
Today's society can no longer be imagined without the Internet as a digital communication and information medium. An appealing and trustworthy self or external presentation in the virtual online world is therefore also required for the Medical profession as a means of attracting new patients increasingly important. The way to do this is through sympathetic and serious-looking doctor portraits. Such electronic business cards should not be missing on any doctor's website! However, an experienced photographer who is well versed in visualization technology is required for the optical implementation. Because his task is to take the patient's perspective into account and to photograph doctors and ordination staff in the way that patients would like the employees of their doctor's ordination to: Professionally competent, committed, friendly, empathetic, individually approaching each patient , Etc.
With regard to the Location for portrait shoots we are absolutely flexible. We would be happy to come to your ordination with our mobile photo studio and also take pictures of the practice rooms, with ours Professional photographer Capture positive aspects such as bright and barrier-free treatment rooms in the picture in an eye-catching manner. The resolution of the photos can be set variably for use on a website or as print output.
Tips for the photographic presentation of your doctor's office
A professional and friendly online presence controls the very important first personal contact with those seeking help, even for doctors, and can pave the way for a long-term relationship of trust between doctor and patient. The more personal and individual the entire website is designed, the more likely the potential patient will be inclined to contact your ordination assistant at the given time in order to arrange an examination or treatment appointment.
The photos and portraits posted online play an important role, as they are intended to instill patient confidence in the medical practice. It is therefore advisable to put special features of the doctor and ordination or existing unique selling points in the right light photographically.
If the practice has barrier-free rooms, a large play area for children or inviting seating in the waiting room, you should be able to clearly see this in the photos. Ideally, the patient is given the feeling that he is in good hands in your ordination and that he is being looked after with all-round care.
Get in touch with your photo studio now!
As an established digital photo studio, we have a network of high-quality and strong contacts as well as experience, professional expertise and, last but not least, modern photo equipment to implement your doctor and ordination photo shoot in a demanding manner. Since we are convinced of our quality, a non-binding and free trial shoot after making an appointment in advance is no problem. Call us today, send an email or leave a message using our contact form. We look forward to meet you!